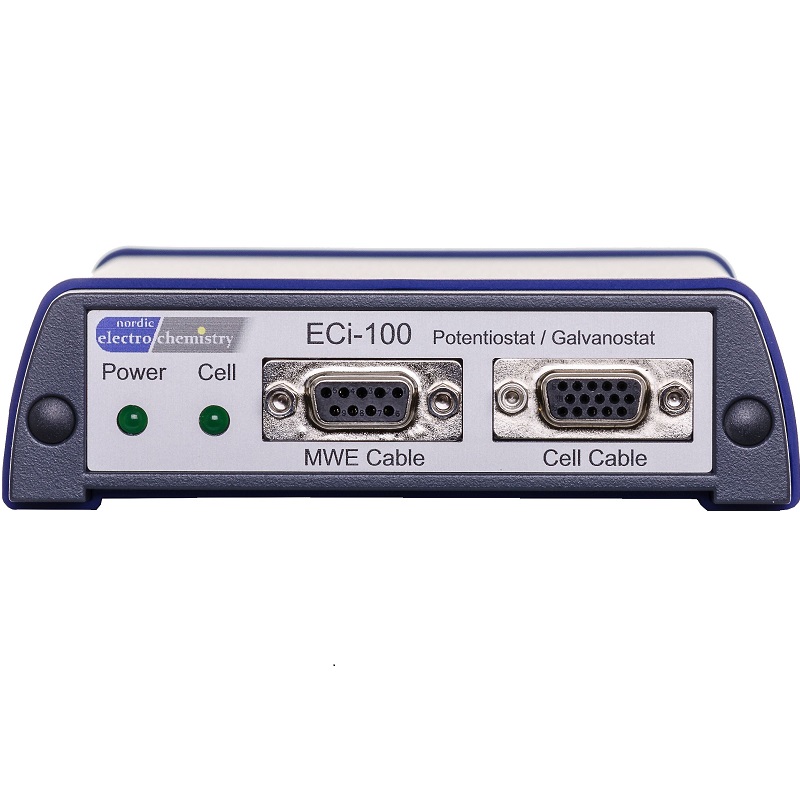 ECi-100 – Powerful potentiostat in a small format.
ECi-100 is a potentiostat / galvanostat for advanced electrochemical studies with a small sized footprint. It features logarithmic current sensing for 8 orders of magnitude.
Potentiostat / Galvanostat

ECi-100 potentiostat powered by the EC4™DAQ Software has several features that are very helpful to improve the success of the electrochemical experiments:

Control over Current, electrode potential and cell potential.
EIS capabilities up to 1 MHz
FFT diagnostics – identify and minimize the noise at its source
Solution resistance compensation
Online measurement of the effective solution resistance

Features

Solution Resistance Compensation – A digitally controlled analog feedback is used to ensure an optimal compensation
Current Ranges

Linear Ranges – from 10nA to 1A
Logarithmic – measure currents ranging from 1nA – 100mA.

Analogue Output – Control external devices such as rotating disk electrodes.
Digital Outputs & Inputs – Control up to 4 external relays/switches and measure up to 4 digital lines.